Tonto Credit & Social Services is a microcredit project based in Kyirapatre (Lake Road), Kumasi (Ghana) run by Afroeuro Foundation, Ghana. Tonto Credit & Social Services was started in 2020 with few contributors and now has 75 beneficiaries in the region. The credit services are aimed at reaching the local traders in the region in order to meet their need for small investment credits & loans for which they cannot meet their requirements of the banks for collateral security.
For a lot of traders and farmers in the region, especially women, there is difficulty to expand their activities due to the nature of the community that is focused on subsistence agriculture and petty trade to their families. At the end of the month, most of them, mostly farmers have very little money left over to take care of their children's education, healthcare and even food. What this project does is work with them to enhance their economic activity in the region.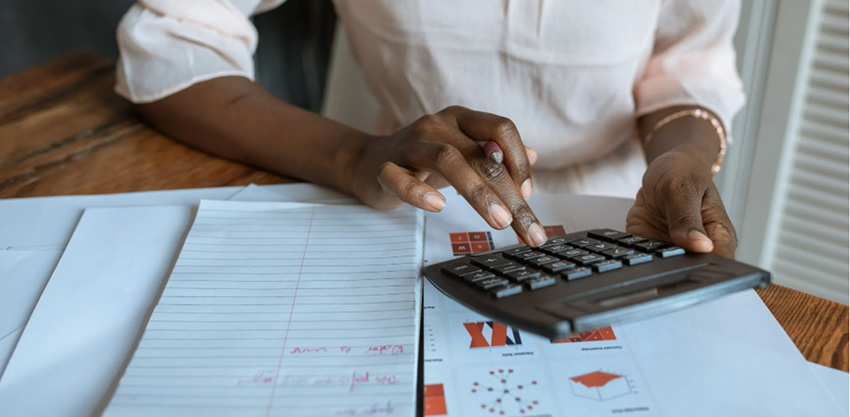 The credit facility is financed by investments from the Diaspora community in the Netherlands and savings from the projects in Ghana. In addition, institutional investors and non-Ghanaian investors are also invited to participate.
---
FUND MANAGERS
Mr. Eric Yeboah
Mr. Eric Yeboah is a dynamic and a result-oriented individual aspiring to develop a career in corporate finance and Accounting. He holds HND Accountancy and Accounting Information System from Kumasi Technical University. He also holds BSc Business Administration (Accounting and Finance) from Kwame Nkrumah University of Science and Technology (KNUST). Eric is a Student Accountant at the Institute of Chartered Accountants Ghana (ICAG). Being a multi-skilled, he poses relevant Accounting skills that is useful to any corporate organization that aims to develop prudent models to increase profitability and corporate image. Eric's aim is to work assiduously towards the success and growth of its employer. Mr. Yeboah is Currently the Head of Micro Savings Department (Head Office) at Rhema Cooperative Savings and Social Services Union Limited – Kumasi.
Eric has acquired a wealth of skills and expertise in the Accounting and Finance sector, Banking sector, health sector Farming and corporate world, he has gained practical knowledge in preparation and presentation of financial processes; budget preparation, analysis and implementation; and financial communication as well as good customer care services. His career aim is to become an expert in Accounting and Finance in the medium to long-term bearing in mind that, best teacher lies in the field of experience. Equally, facing new challenges in any industry is a motivation to work hard, think critically and provide lasting solutions.
---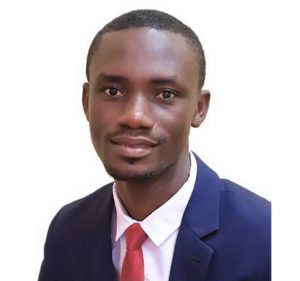 Osei Tutu Bismark
Osei Tutu Bismark is the fund Manager of AfroEuro foundation social services. He has over 9 years wealth of experience across the following areas: Corporate Banking, Commercial and Retail Banking, Project Finance and security and portfolio management.
Bismark holds HND in Accounting, from the Sunyani Polytechnic (Sunyani Technical University), first degree (Hons) in Accounting with Computing, and an MSc (Hons.) Industrial Finance and investment from the Kwame Nkrumah University of Science and Technology, Kumasi. Prior to joining AfroEuro foundation social services, he had at various times served as loan Manager at Rhema A/G Cooperative Savings and social services limited and currently a Branch Manager. Bismark is an astute banker and a dynamic leader who leads his team to achieve exceptional performance.
---
Bonuka Bandim
Freshman Bonuka Bandim is an Assistant fund manager. He is product of university of Education, winneba, he studied a Bachelor degree in Business Administration, Accounting option in the year 2017. He is currently an Assistant Budget Analyst at the Bosomtwe District Assembly, kuntanase from 2019 to date. He has an experience in Banking from 2016 to 2019. He worked with Access bank from 2016 to 2018 as a teller and a customer care officer and moved to Zenith Bank from 2018 to 2019.
---
Rebecca Amofa
Rebecca Amofa is the Head of Loans at Rhema A-G Co-operative Savings and Social Services Union Limited, she is the former Head of Micro savings department at Rhema AGASSSCO.
As a former supervisor at Dosonec Healthcare Institute, Rebecca has acquired a wealth of knowledge and skills in Management.
Rebecca Amofa is currently pursuing her Bachelor of Arts (BA) in Business studies at Wisconsin International University College, Kumasi Campus.